COVID 19 A Letter To Our Customers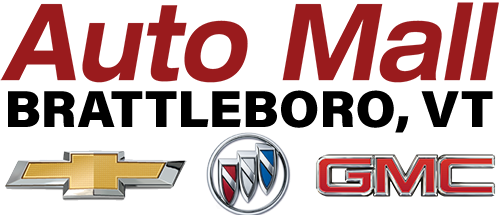 We at Brattleboro Auto Mall are monitoring the CDC updates regarding COVID-19 and are following their guidelines to help stop the spread. We are following state and local mandates while doing everything possible to keep our stores open, continue to provide our employees with secure employment and be available to serve our customers. We understand that during these unprecedented and uncertain times, having reliable transportation is important and helps reduce the stress level for many.
We will be open the following hours:
Sales: M-F 8am to 6pm
Saturday 8-5pm
Sunday 11-3 pm
Service: M-F 8am -5:30pm
You can visit us online 24-7 https://www.brattautomall.com/
We are committed to the health and safety of our employees, customers and the community. We are continuing our normal safety measures and have implemented others according to CDC guidelines. We have instructed our employees to stay home, do not come to work and contact their medical provider if they feel sick. We ask the same of our customers. If you or someone in your home feels sick, please contact your medical provider and do not visit our store.
We have also implemented the following additional good hygiene practices:
Additional cleaning and disinfecting of the dealership during and after working hours.
Employee hand-washing continues with increased frequency.
We are sanitizing vehicles that are on our lot or that come in for service or repair work both when they arrive and before the leave.
We have a "touchless" system for dropping your vehicle off for service,
Fill out our envelope requesting service, drop it along with your keys. We will diagnose your vehicle, call you with our recommendations and secure payment over the phone via credit card. Your vehicle will be held securely at our store until you can pick it up.
We have made the following changes to our customer experience:
You can call us to schedule a virtual walk through for almost every vehicle on our lot.
We will deliver any purchased or leased vehicle directly to your home or business and do the paperwork on site.
We will pick up and drop off your vehicle that needs service or repair for any service over $50.00, some restrictions may apply.
General Motors is offering unprecedented incentives on most of their vehicles including but not limited to:
0% for 84 Months and no payments for up to 120 days. See dealer for full details and restrictions.
If you have any questions or concerns, please call us at 1-802-257-5100.
Our Owner and Dealer Principal is available to speak with you directly if you wish. Leave your name and number and Chris will call you.
We are a small family owned Business that has been in Brattleboro for over 40 years. Our goal is to remain open and keep our employees working so that they are economically impacted as little as possible. We have been and will continue to be here for our employees, our customers and the community.
Sincerely,
Chris McCauley
David Gale
Owners